Health, well-being and happiness can be yours.
The mind, body and spirit are interconnected. Although we speak of them as having distinct attributes, the spiritual view holds that this triad represents the wholeness of our being.
Our bodies are dwelling houses for our souls.
Our physical health is influenced by the state of our mental and spiritual health. To be truly healthy, our efforts should focus on integrating all three aspects in our daily life.
What is the dream your soul is dreaming for you?
Do you dream of having improved health and vitality?
What would it feel like to have more peace and empowerment in your daily life?
Perhaps you dream of discovering the deeper purpose that awaits you.
Whether you choose one-on-one sessions or group workshops, Dragonfly Reiki's unique offerings of traditional Japanese Reiki healing, energy medicine, spiritually-based coaching and intuitive guidance can help you manifest the change you've been seeking.
Let's start your journey today!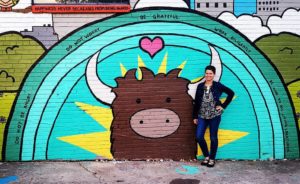 Dana is a very special person, the sort that seems so grounded that she should have roots delving deep into the earth rather than simple human feet. She has combined this remarkable personal trait with the practice of Reiki and achieved a wonderful balance. – M.G.