Spirituality & Personal Development Classes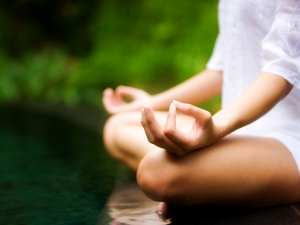 Dragonfly Reiki offers an ongoing program of spiritually-based workshops to support your healing and personal development, and help you cultivate a life with more peacefulness, well-being and spiritual wholeness.
Workshops offerings may be classroom or web-based.
All classes are held at our office, unless otherwise noted.
Discover Your Life Purpose Workshop:


January 13, 2018 (12:30 PM – 5 PM)
Do you have a desire to use your gifts to create a deeper, more meaningful life?
We are entering an age where our innate talents and gifts are needed more than ever to usher in change and transformation – for ourselves and for the benefit of our world. Are you feeling the call to unfurl your wings and fly?
Your life purpose is more than just about your vocation – it's about living into the truth of who you are and what you have to offer the world through your unique energy and vision.
This experiential and interactive workshop will incorporate visualization exercises, energy balancing, intuitive work, exploratory writing, and group discussion to uncover your personal strengths, talents and desires. Along the way, we help you begin to discern and map the steps to living your true life purpose.
Thanks for the workshop.. you know it really pushed through some barriers for me. ..I see my creative potential as well as my abilities.  I have to say the worksheets made me mentally process what I knew was hiding under the surface of cultural pressures …After your workshop and a bit of hard work I just accepted an offer with a company offering more pay, bigger growth potential, 5 miles down the road from my house (not the usual 2 hour drive I face every day). So, thank you. –  Susannah
Connecting with the Archangels:

February 3, 2018 (12:30 PM – 5 PM)
Learn about the seven major Archangels and how you can work directly with them for protection, manifestation and spiritual growth.
The Archangels are angels of the highest rank and divine messengers. They are venerated in the Abrahamic religious traditions and have been part of the spiritual life of people for millenia. This workshop will help you understand who the Archangels are, what attributes they represent, how to interpret the messages they send, and tips to increase your intuitive capabilities.
Class participants also receive initiation into the Colors of Angels Attunement, which helps open up your energy fields to tune into the Archangels and their associated color rays, as well as an Angel Card reading.
Embracing Your Belovedness: 

TBD
"Self-rejection is the greatest enemy of the spiritual life because it contradicts the sacred voice that calls us the "Beloved". Being the Beloved expresses the core truth of our existence." – Henri Nouwen
In a world where there is so much self-doubt, pain and wounding, what does it mean to be beloved? What does it mean to live as one who is beloved, just as you are? How can we learn to embrace and embody the essential goodness at the center of our being?
During this workshop, we will help you chart your journey back to your Beloved Self. We will examine spiritual and motivational concepts of belovedness, and participate in group exercises for reflection. We will also explore energetic practices and guided meditations to help you connect more deeply within for healing and wholeness.
Fee: TBD