Heal and transform your life!
Have you been thinking of making a change for the better? Are you looking to…
• Improve your health and well-being
• Experience more peace and centeredness
• Learn to trust your intuition and insight
• Get unstuck in your life or career
• Deepen your connection to Spirit
• Feel empowered in yourself and your relationships
I offer life coaching with an emphasis on personal and spiritual development, helping  you identify the core values, needs and goals that are most important to you.
With my guidance and support, you will map the steps needed for you to move forward on your journey of self-empowerment through mind, body and spirit healing.
"I feel fortunate to have found Dana… Our Spiritual Coaching sessions have greatly enhanced my life.  Because of her great intuition and coaching experience, she was able to help guide me and give me additional tools to help clarify my sense of purpose and deepen my spiritual practice and connection. The results of our Spiritual Coaching sessions have been truly amazing and have changed my life."  – Tricia L., GA
What can life coaching offer you?
We begin your coaching journey with a comprehensive consultation that examines all aspects of your life – including your personal and professional relationships, as well as physical, emotional and spiritual health.
During the coaching process, I will help you identify and utilize your gifts, and incorporate techniques for self-inquiry and self-care. Feel renewed, re-energized, and inspired to manifest the change you seek – once and for all!
As part of your coaching session, I will work with you to:
Articulate values, goals and desires
Recognize and connect with thoughts and feelings
Release stuck energy and emotions that are hindering your physical and emotional health
Reprogram negative beliefs and affirm stated desires
Identify tools, resources and practices to support improved wellness and spiritual growth
Create actionable goals and follow-up strategies
Coaching sessions include a 45 minute follow-up session to ensure you're making progress with your goals, and to encourage continued personal growth. Most people benefit from at least two full sessions plus follow-up to maintain the focus, momentum and accountability needed to achieve their life transformation goals.
Healing Transformation Program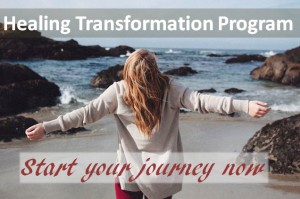 Coaching + Energy Healing
My Healing Transformation Program offers a series of four holistic life coaching and intuitive, energy-based healing sessions.
In this intensive program, we get to the heart of the physical, emotional, mental and spiritual aspects of your life, and kick-start those deeper changes you seek.
 Scheduling your session
Coaching sessions may be done in person or over the phone. You will be provided with a detailed assessment form to fill out prior to your meeting to help identify themes and patterns to guide your discussion.
Fees
90 min. coaching session + 1 follow-up session: $150

3 session coaching package: $375 
Schedule your session online or call 678-696-0469.
Dana's qualifications
Certified Life Coach:  Life Coaching Skills Program (Rev. Dr. Carolyn Porter – instructor)
Certificate course: "Harvard Management Essentials" (via Harvard Business School online)
Certificate in Spiritual Direction, Columbia Theological Seminary (in process)
Dana speaks, writes and blogs on health, wellness and spirituality topics. She also leads workshops, retreats and small group programs on healing and spirituality. Dana has worked closely with chiropractors, acupuncturists, and other mind-body therapists,  where she gained diverse health care knowledge and tools for mind/body/spirit wellness.
Additionally, Dana has nearly two decades' worth of experience of corporate-level training, mentoring, managing and counseling teams in the U.S. and abroad for employers, including a global professional services firm and an internet consumer health company.